How to Paint a Room
Painting any room or space will dramatically change the way it looks and feels.
Draw on inspiration and colour schemes that reflect your personality, to bring your vision of the room to life.
Using a high quality interior wall paint will ensure professional looking results and a longer lasting finish.
Download PDF
Print
Estimated Time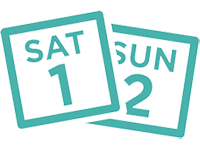 A WEEKEND
You should allow a weekend to
paint an entire room.
Materials
Here's what you're going to need:
*We estimate you'll need 4L of paint to cover a standard sized room. We recommend using PPG Paints Easycoat Walls, PPG Paints Easycoat Ceiling, and PPG Paints Ultimate Alkyd Enamel for the window frames and trims.
Steps
Begin by determining the colour scheme for your room. Review our colour charts at your local paint or hardware store and visit our website for more colour inspiration. Remember to consider colours you've selected for surrounding rooms and spaces before determining the colour palette for walls, doors, trims and ceilings.
Our paint calculator, available on our website, will help you determine the quantity of paint required for the room you will be painting.
Open any windows in the room to improve ventilation and drying time.
For professional results, it's best to prepare the room for painting. Watch the How To Prepare A Wall video for more tips.
Place drop cloths on floors and on any furnishings that can't be removed from the room.
Apply painter's masking tape to fittings and any trim edges which may be fiddly and difficult to paint around.
When painting any room, we always recommend painting from the top, down.
Start with the ceilings. Watch the How To Prepare A Ceiling video to guide you.
Move onto painting the walls next. You can find lots of tips on the How To Paint A Wall video.
Once these are completely dry, paint the doors, trims and window frames. There's a video on How To Paint A Door to talk you through this too.
Now it's time to have fun styling your newly painted room. Go for it. Bring your vision to life!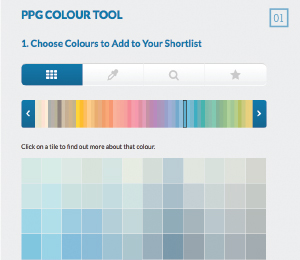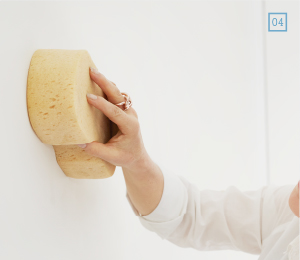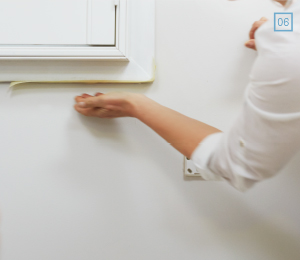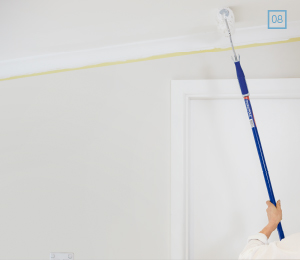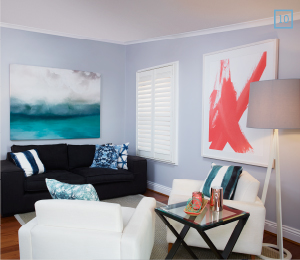 Tips from ppg paints
If you are painting a statement or feature wall, use painter's masking tape around all edges of the wall to create neat clean lines.
For brush painting, pour paint into hand held pots to make the painting easier, particularly around trims and hard to reach areas.
We recommend safely using a step ladder or an extendable roller pole when painting higher walls.
A standard sized wall is approximately 4m2.
Also watch